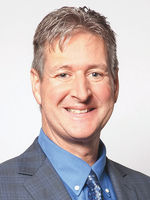 I would like to thank you for your interest in Lauber Group, Inc. We are a mid-sized insurance agency, established in 1966 and located in Archbold, Ohio. We are a full service insurance agency, offering a wide variety of insurance coverages with access to over 50 insurance companies. We offer a complete array of personal lines insurance products and we specialize in customizing your commercial package to fit your specific business needs and give you the best value for your insurance dollars. Our office is located just 45 minutes west of Toledo and 45 minutes east of Fort Wayne.
Why choose Lauber Group, Inc? Quite simply, we make customer service our number one goal. We return phone calls promptly, process your changes quickly and correctly, annually review your policies and help you with your insurance needs in an honest, professional manner. We have achieved customer loyalty by understanding and exceeding our customerís expectations; our goal is to be the best, not the biggest.
What makes our staff outstanding? Our employees have fun together! Our staff is able to work together in a pleasant, friendly environment where teamwork and commitment to excellence is the norm. By hiring, training, and rewarding people who take pride in their work, our staff is united toward the goal of servicing our clients in a timely and professional manner.
We want to earn your business and establish a long-lasting relationship. Please give us a call and become like thousands of other families and businesses that have joined the Lauber Group.
Staff